Love birds outside my window.
Dear Kurt,
I'm so excited to surprise you for our anniversary! I feel so proud of myself for figuring out what to do and that I haven't
fully
given it away yet. You may know that they're tickets of some sort, but you have no idea what to. :-)
You are so cheap, both in price and quality. You're perfect for me and my current situation. I don't want to spend large amounts of money on necessary but mundane things that I won't be able to take back home with me. I'll just donate or throw your products all away once I'm done.
Dear self,
You need to examine your self-talk more. You can be so subtle sometimes that you fly under your own radar, but you need to bring reinforcements in to keep you in check. You are a child of God, fearfully and wonderfully made for great things. The job you have, tasks you accomplish during the day or how your hair looks today doesn't change that one bit. Cling to what is good and always speak truth.

Dear love birds,
Thanks for making-out by my window. It made me smile and reminded me that spring's here, even if it doesn't always feel like it. Also you reminded me to hug and kiss my hubby today. We're love birds too, you know.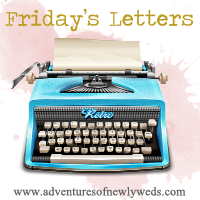 Michaela Rae