I follow a few blogs that participate in the link up,
Friday's Letters
, every week. And I think it's a really cute idea. I figured I'd join in the fun for the first time today. :-)
Mt. Tamalpais, engagement weekend, 2010.
Dear London weather,
Please stop playing dirty tricks on me. Cut me some slack, I'm a Florida girl. Don't play with my heart by giving me three days of sunshine only to then give me five more of rain. But, at least thanks to you I finally understand the expression, "feeling under the weather." I now also treasure my previous Florida and California living experiences more than ever.
Dear loved-ones-who-mail-me-letters,
Everyday when I walk down those four flights of stairs, unlock my little white mailbox and see one of your USA-marked envelopes, my heart leaps. Every letter I've gotten since moving here has meant so much to me. They always have the best timing too, so you've picked me up on a down day many times. Thank you for taking the time out of your day(s) to show me you care and to remind me that distance doesn't mean the end of friendship. Instead, it means a new type of friendship, a more intentional one, one that I know will last a life time.
Dear homeless man,
I see you pushing your cart full of belongings on the busy sidewalk or laying out your cardboard sleeping mat in the shadows. I know you sit in your blue sleeping bag outside the British Heart Foundation every evening because I watch you from our living room window. I see how many people ignore you. I genuinely ask myself (and Kurt) what it means to reach out to you. We've given you food, asked if you wanted to talk, smiled at you as we passed and yes, told you, "Sorry we don't have any change." You challenge me to ask questions, mainly, what does love look like? And you serve as a constant reminder that even if I don't always know what it looks like, I still don't have an excuse not to try.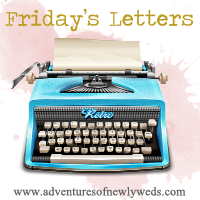 If you haven't yet, head over to
the giveaway
I posted yesterday and
enter to win
one of my favorite books! Happy Friday everyone. :-)
Michaela Rae